The Yangon Kantharyar Centre launched a grand opening ceremony in Wyndham Grand Yangon Hotel on 8 Jan. 2019, which is a new international property under the investment of Shining Star Group. Yan Yu, Chairman of Shining Star Group, Yan Yong, Vice Chairman of Shining Star Group, Li Binhui, President of Shining Star Group, U Phyo Min Thein, Governor of Yangon, U Maung Maung Soe, Mayor of Yangon, U Lin Naing Myint, Vice President of the Yangon Assembly, Colonel Aung Soe Moe, Minister of Yangon Border Security, U Zaw Aye Maung, Minister of Yangon Ethnic Affairs, and other related local officers, as well as the ambassadors of Thailand, Malaysia and Sri Lanka in Myanmar attended and witnessed the grand ceremony.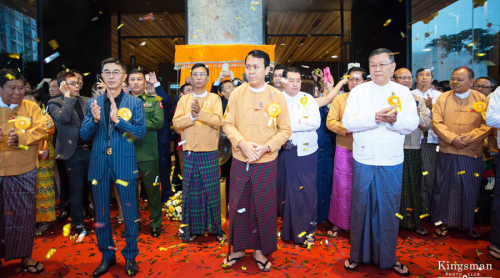 At 17:18 local time, the opening ceremony formally started. Mr. Yan Yu, Chairman of Shining Star Group delivered a welcome speech. He said, "the high standard office building, high level hotels and infrastructure construction has been the spotlight of foreign investors. Yangon Kantharyar Centre has become the first international one-stop commercial complex which targeting local and international business elites. I am very proud to say that our efforts resulted in success"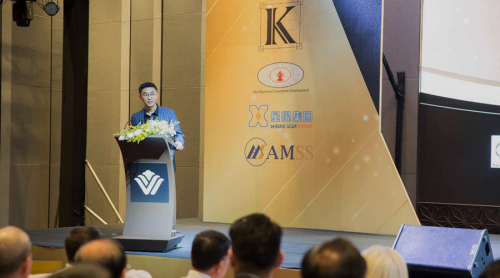 At the media conference, Mr. Yan Yu answered the questions of the media presses on the cooperation between China and Southeast Asian countries. "In recent years, Shining Star Group positively respond the 'Belt and Road' Initiative. By fully take advantage of multi-industry and multi-field resource, we are making best possible efforts to promote the development and cooperation with the countries and regions along the 'Belt and Road' Initiative. Myanmar is the first station of the "going global" strategy of Shining Star Group. Expect for the Kantharyar Centre, Shining Star Group also invested and build-up Gold AYA Motors in Mandalay (the second largest city of Myanmar) based on the cooperation with BAIC Group. The first batch of cars will leave the assembly line recently. In the future, Shining Star Group will not only sticking to "going global", but also concentrating on national project development, financial investment, equipment supply, engineering construction, management and operation, etc. While pursuing own development and establish strategic cooperative relationships, Shining Star Group will actively promote the transformation and upgrading of regional economic structure at the same time."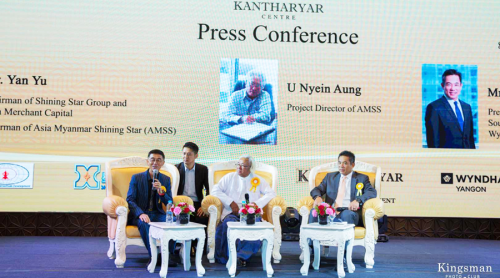 The Grand Opening of the Kantharyar Centre represents the overseas investment of Shinning Star Group a steady step toward the new development path. In the future, Shining Star Group will continue to respond to the "Belt and Road" Initiative, bring the industrial advantages into play, and set a good example and pacemaker for the "going global" of all enterprises in Yunnan province.