After 25 years of accumulation and 2 years planning, Shining Star Group made another landmark project. The Kunming Inkyness Maternity Hospital held grand opening ceremony on July 20.
The gate of Inkyness Maternity Hospital was full of guests and customers. Yan Yu, Chairman of Shining Star Group, Yan Jin, Vice President of Shining Star Group, Gou Yuewen, Representative of Shareholders, Liu Guocheng, Assistant of Chairman, Ma Jun, Assistant of Chairman and GM of Operation Management Centre of Shining Star Group, Chen Jing, GM of Financial Management Centre, Xu Zhijun, GM of Administration and HR Centre, Song Min, Director of Cost and Design Department, Liu Yi, Party Secretary an President of Labor Union, Lu Kun, GM of Financing Department of Dian Merchant Capital, Zhang Yan, Vice President of Business of Shining Star Hospital, Liang Chao, Vice President of Administration of Shining Star Hospital, as well as head of all subsidiaries attend the opening ceremony. Zuo Guilin, Chairman and CEO of Xixi Maternity and Infant Care Service Co., Ltd., Fei Xiaomin, Vice CEO and Manager of Business Department, and Jiang Baolin, Director of National Care, participated the ceremony at invitation.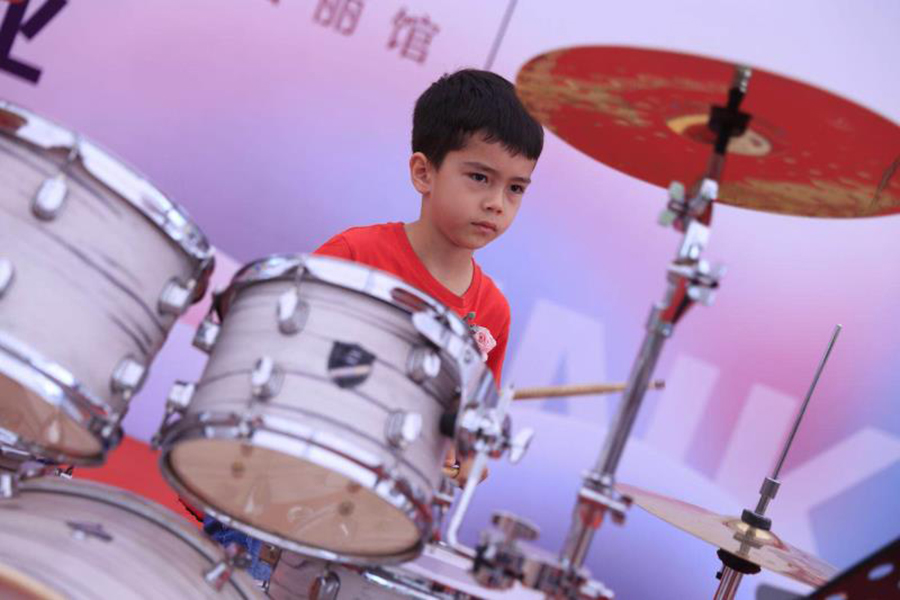 At the beginning, five boys played jazz drum to warm up the spot. Then, Huang Hang, Executive President of Inkyness Maternity Hospital, went to the stage to deliver welcome speech, and briefly introduced the overview of Inkyness Maternity Hospital.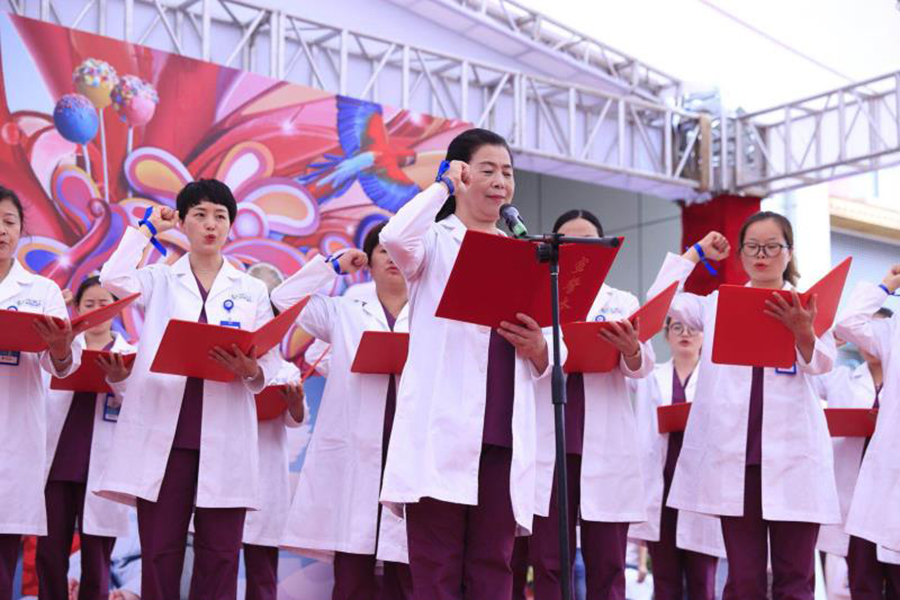 Later on, under the guidance of Huang Rong, Vice President of Business of Inkyness Maternity Hospital, doctors and nurses went to stage. On behalf of all staff of Inkyness Maternity Hospital, they took a solemn oath that they will try their best to remove illness and pain from patients, take the health of patients as top priority; uphold the basic principle of patients' first, extend the same treatment to all; sincerely serve every patients with responsibility; strictly protect the privacy of patients, respect the division-making power of patients and their family after being fully informed." Every word and sentence are the responsibility and mission of all staffs.
Zuo Guilin, Chairman and CEO of Xixi Maternity and Infant Care Service Co., Ltd, delivered his best wishes to the opening of Inkyness Maternity Hospital and Xixi Confinement Care Centre. "The cooperation between Shining Star and Xixi will bring good news to all women and children in Yunnan Province. High-level service, advanced equipment and excellent management will bring love to more people", he said. After the speech, he send the opening present to Chairman Yan.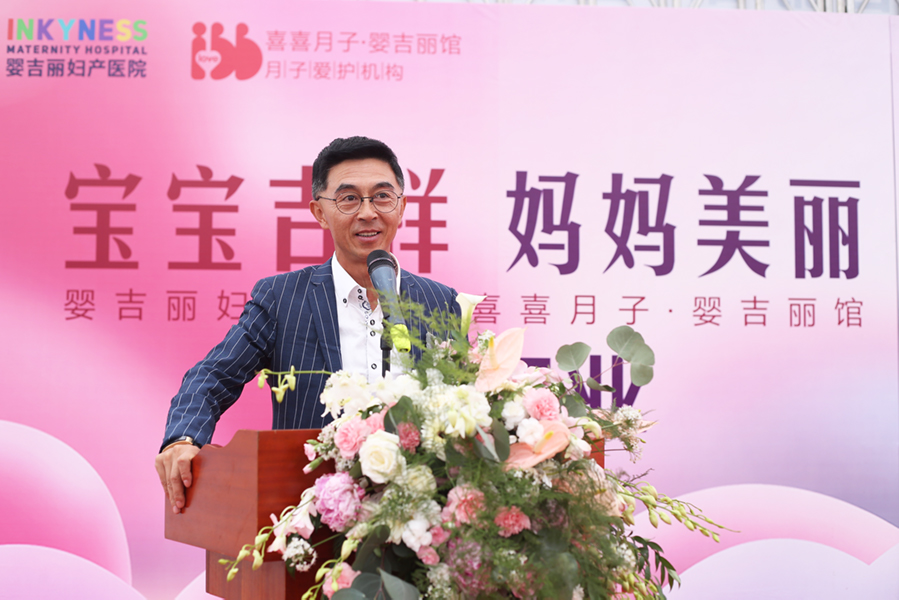 Afterwards, Yan Yu, Chairman of Shining Star Group, made important speech on the ceremony. He said, "the basic reason for Inkyness Maternity Hospital use 2-year to fully start business is we have supreme requirements." As it's known to all, Shining Star start out in real estate development. But in the future, we will pursuit diversified development. Medical and health care, cultural tourism, and energy industries will be the main direction. In the field of medical and health care, Shining Star Group has invested a series of Start-up Company, involving quantifying health and decoding biotechnology, etc. Inkyness Maternity Hospital is a milestone for Shining Star Group, marking Shining Star Group made a solid step forward in its medical and health care development. From Inkyness Maternity Hospital, the medical and health care services of Shining Star Group will extend to whole China and further explore Southeast Asian countries.
Meanwhile, Chairman Yan also revealed the new projects and business fields, such as a high-level complex project going to start business in Yangon of Myanmar this October; in May 2019, a large cultural tourism project will open to public; by the end of 2019, the first car will get off the assembly line based on the cooperation with BAIC; and in 2020, another large culture complex will open for business.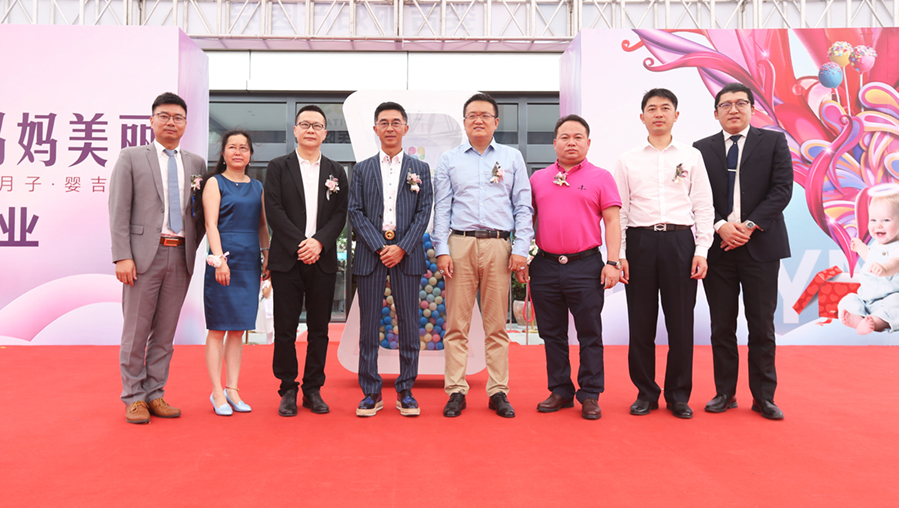 After a short launching ceremony, the background of the stage opened slowly with a good implied meaning of "commence the business auspiciously". Under the lead of guests, all participants went to Inkyness Maternity Hospital and drew a full stop for the opening ceremony.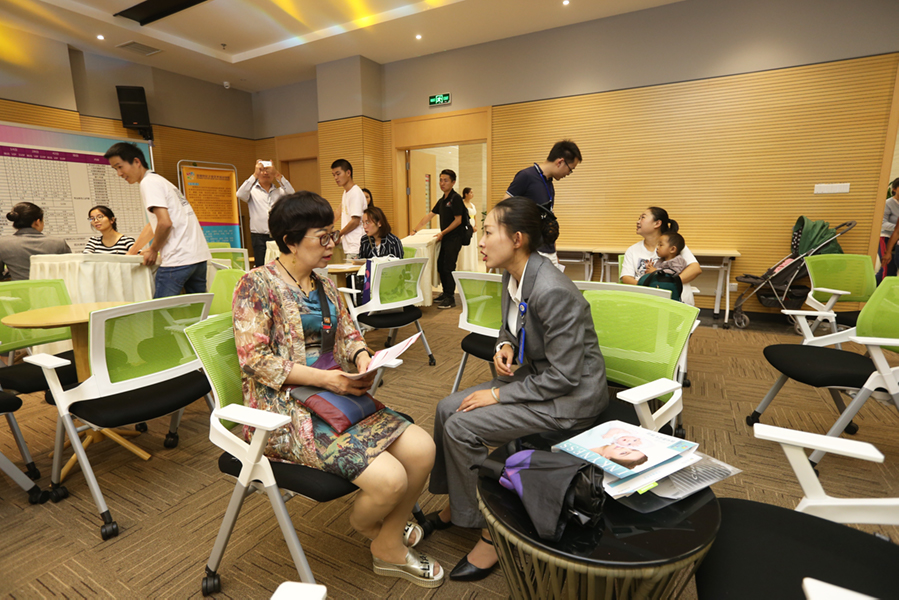 It is reported that there was huge discount on the opening day with favorable confinement care packages and antepartum examination packages for customers. Kunming Inkyness Maternity Hospital is the first hospital with a positioning of high and middle level maternity hospital. Deep rooted in New Asia Athletics Park, the hospital is dedicated to protect the safety of mother and baby by providing professional maternity services, medical-grade confinement care centre and post-parturition recovery services.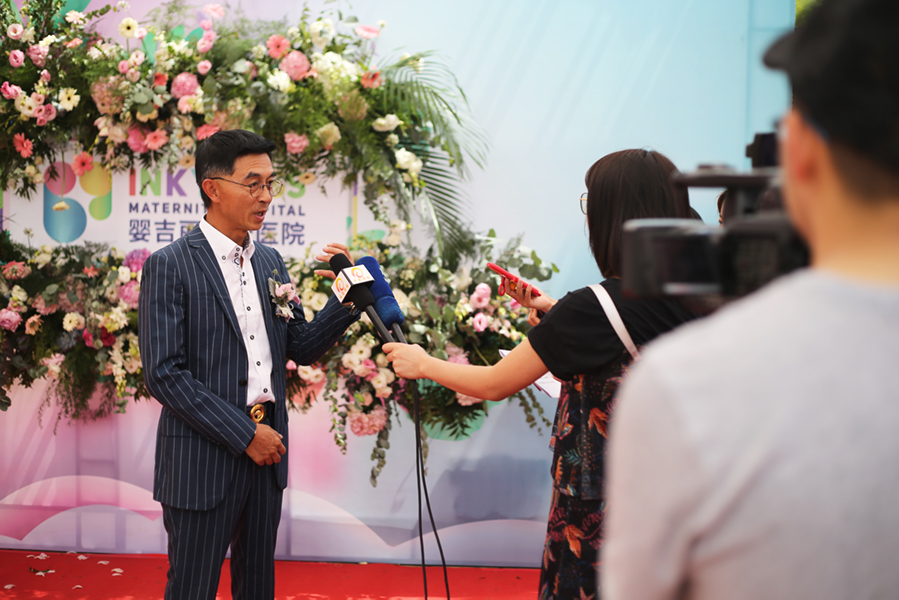 The opening ceremony drew the attention of and reported by of Kunming TV Station, Yunnan International TV Channel, Yunan.cn, QQ.com, Netease News, China.com, and so on. Kunming TV Station, Yunnan International TV Channel specially interviewed the Chairman of Shining Star Group, Mr. Yan Yu, and broadcasted the record of the ceremony on prime time.
2018/08/03
1132